August 18 thru August 31, 2016

All ten of the new African Prints are now on line, including the Dashiki print. Both black and white mud cloths have also been added. Yeah!
The physical shop will be closed from, August 25th thru August 29th. Orders placed will be delayed during this time period.
This time around, we have a 20% discount on everything  thru August 31, 2016. The code is school. ♥ If you are having a problem with the discount code, be sure to type the code in the COMMENTS section during check out. It will be applied at my end. Your card will not be charged until the discount is subtracted.
To see it all, click here.
SHOP HOPS: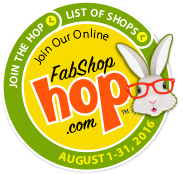 Remember, there are no fees for you to participate! You may just win the grand prize or one of many  gift certificates .
Click on the HOP picture above to go to the official Shop Hop site. You will not only discover new fabric shops but you may just win!!
I am so glad you are a member of the newsletter. I appreciate your loyalty. The various sales, new arrivals and discounts are only available to members of the newsletter. The general public are not aware of them. If you would like to share the coupon numbers with friends, please feel free to do so.
Thanks so much for your participation in our newsletter.
Roberta Dent
208-465-4412
If you experience any difficulties with the site whether it is viewing or while you are placing an order, please let me know either via email at spool@uniquespool.com or phone at 208.465.4412.
—————————————————————————————————————————————-