Shop Hop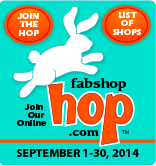 Tags
New Arrivals
Kantha Quilts, 90×108; one each of black, orange, cream, blue and pink. They all look fantastic!! Absolutely thrilled with the quality!
Wovens: Red Natoo, purple Natoo, mustard Chakra, brown Iman. Arriving August 28. Pre-order now.
African fabric, Australian fabric, animal prints for your projects including quilting, crafts, garments and home decorating. Are you looking for fabrics that will lift your spirit? Our fabrics have vibrant colors and ethnic designs. We carry a vast array of Indonesian Batik panels, African mud cloth from Mali, animal designs in flannel, fleece and low pile fur. If you are looking for fat 6ths, thirds or quarters, we have a selection of these also. Available skin tone solids might just do the trick. Below is but a few of our departments. For a complete list, refer to our menu to the right.
Beautiful patterns with an Ethnic style are hard to find. We've designed our own popular dolls, pillows, wall hanging and quilts. If you're looking for wearables, we carry patterns for coats, britches, tops, skirts, vests and dresses. A sampling is below. Below is but a few of our departments. For a complete list, see our menu to the right.
Children & adults love to play with our custom designed marionette puppets. These whimsical critters help children with creative play at school, home or youth groups. They won't be able to put down Brian Lion and friends once they try them. We carry the patterns as well as kits and supplies.
We've found some lovely new gift items perfect for special occasions and birthdays, including jewelry, wood & leather animals. Our beads and buttons are rare, beautiful additions to any project. We also carry needles, quilt frames, and thread. For our complete list of departments, see our menu to the right.
You've told us that you love the hand painted rayon sarongs as well as the cotton sarongs from Bali, Indonesia. By popular demand, we're adding yet more designs. You may be interested in our "Needs Supervision" tee-shirt .
Fragrances for Life with Style! Cierra Ashley is great home fragrances without flames, heat or
wax.
The scent is safely spread throughout the entire area with our uniquefan system. Beautifully designed fan in a decorative ceramic pot to add an exciting element to your home. Ideal for gifts to friends, family and clients. Start your own business, become an adviser. Get in on the ground floor. See the latest newsletter!!