Shop Hop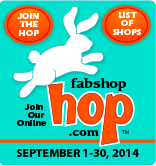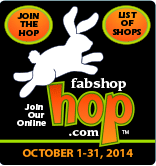 Tags
PUPPETS have been updated!!! Stop by for a visit.
New Arrivals
PRICE REDUCTION!! Kantha Quilts, 90×108; one each of black, orange, cream, blue and pink. They all look fantastic!! Absolutely thrilled with the quality!
New Christmas Tree skirt and African necklaces and beads.
African, Australian, animal prints, flannel, fleece, Indonesian Batiks, low pile fur,skin tones, mud cloth, fat quarters, thirds and 6ths bundles and more. For a complete list, refer to our menu to the right.
Ethnic quilting and wearable patterns.  For a complete list, see our menu to the right.
Fourteen whimsical critters help children with creative play at school, home or youth groups. Kits, patterns and supplies available.
We offer unusual jewelry, beads, dolls, buttons along with needles, quilting frames and wood and leather animals. For our complete list of departments, see our menu to the right.
Cotton sarongs from Bali, mud cloth caftans and purses. You may be interested in our "Needs Supervision" tee-shirt .
Fragrances for Life with Style! Cierra Ashley is great home fragrances without flames, heat or
wax.
The scent is safely spread throughout the entire area with our uniquefan system. Beautifully designed fan in a decorative ceramic pot to add an exciting element to your home. Ideal for gifts to friends, family and clients. Start your own business, become an adviser. Get in on the ground floor. See the latest newsletter!!