Fab Shop Hop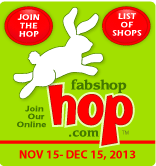 Tags
New Crumb Club. The link is located in ABOUT US above.
African fabric prints, Australian fabric, animal prints for your projects including quilting, crafts, garments and home decorating. Are you looking for fabrics that will lift your spirit? Our fabrics have vibrant colors and ethnic designs including African Fabrics, fabrics from the Pacific Rim, India, and Australia fabrics. Animal skin fabrics, African mud cloth fabric and flannels along with fleece and fur fabrics remain ever popular. We've even found some of the most beautiful panels available on the market today.
Beautiful patterns with an Ethnic style are hard to find. We've designed our own popular dolls, pillows, wall hanging and quilts. If you're looking for wearables, we carry patterns for coats, britches, tops, skirts, vests and dresses.
Children & adults love to play with our custom designed puppets. These whimsical critters help children with creative play at school, home  or youth groups. They won't be able to put down Brian Lion and friends once they try them.
We've found some lovely new gift items perfect for special occasions and birthdays, including jewelry, wood & leather animals. Our beads and buttons are rare, beautiful additions to any project. We also carry needles, quilt frames, and thread.
You've told us that you love the hand painted rayon sarongs as well as the cotton sarongs from Bali, Indonesia. By popular demand, we're adding yet more designs. We're also expanding into t-shirts, including the ever favorite "Needs Supervision" shirt perfect for every husband out there!
African fabric for all occasions whether for quilting, crafting, garments, totes and purses. We are sure you will find just the right print for your projects.
Fragrances for Life with Style! Cierra Ashley is great home fragrances without flames, heat or wax. The scent is safely spread throughout the entire area with our unique
fan system. Beautifully designed fan in a decorative ceramic pot to add an exciting element to your home. Ideal for gifts to friends, family and clients. Start your own business, become an adviser. Get in on the ground floor. See the latest newsletter!!